Price


Luxury Course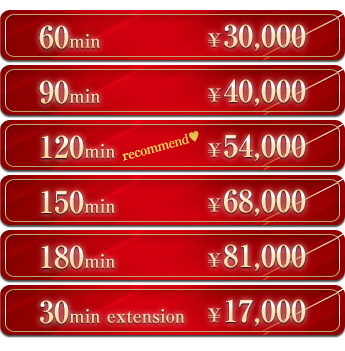 Extension fee:17,000 yen for 30 minutes
(after the start of treatment)

The therapist will approach you closely and feel your breasts and buttocks,
while exploring the parts of your body that you feel in a variety of ways.
The therapists innocent image will be tinted with a lustrous atmosphere,
and when the customers sexual sensation is at its peak, she will give you a blow job for the ultimate finish.

・Shiatsu
・Close contact oil massage
・Close contact body wash
・Testicle massage
・Rejuvenation Massage
・All nude
・Full body lip
・Deep kissing
・69
・Fingercuffing
・Blow job



3P Course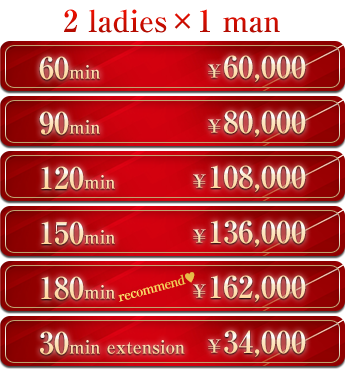 We are pleased to introduce threesome course in our service.
In this course, we ask you to make full payment for both of the therapists.
As a trial campaign we will offer 5,000 yen discount from the total charge.

In Shibuya area we introduce you suitable hotels which allow the guest to take 2 therapists in the some room.

Orgy course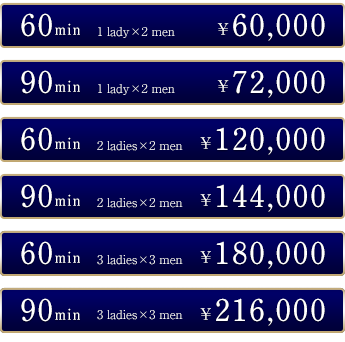 Multiple guests will be treated by as many therapists as requested at the same time in the same room.
Guests are able to swap the theraists during the treatment.
In this course we ask each guest to make full payment for all of the therapists.

Option


Reservation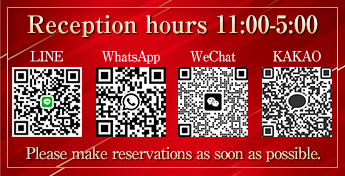 Transportation fee
Our therapists will visit you directly at your hotel or home in 23 wards of Tokyo

Please feel free to inquire about the availability of the therapist of your choice.

Our reception staff will respond to any questions you may have in a friendly and courteous manner.

Please feel free to inquire about using our services outside of the 23 wards of Tokyo.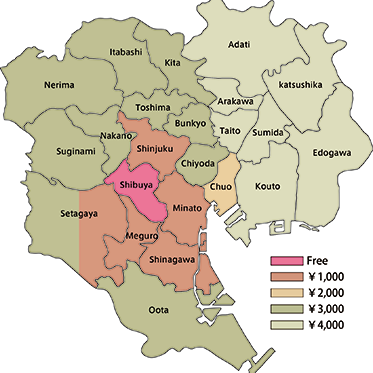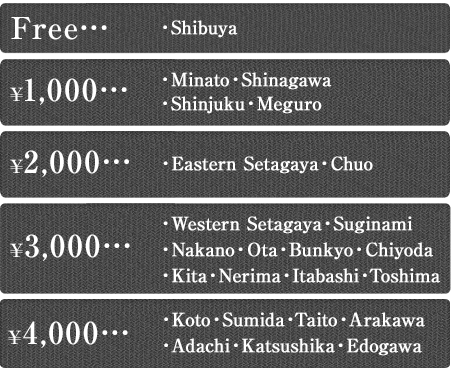 Please feel free to contact us regarding use outside the 23 wards.

Use of Credit Cards
Only credit cards in your name can be used.
In case of credit card payment, please inform our staff that you would like to use a credit card at the time of reservation.


Terms and Conditions
No sexual intercourse, demand, negotiation, or coercion of sexual intercourse.
Spy photography or eavesdropping by hidden cameras, cell phones with cameras, etc.
Violence, abusive language, or shouting.
Using or taking drugs or illegal herbs.
Acts that may cause physical harm to women, such as SM acts or perverted acts.
Intentional soiling of costumes or clothing.
Exchanging contact information with a woman or asking for an out-of-store date.
Use of unsanitary places or places where baths or showers are not available.
Use of customer-owned adult toys.
Any other behavior that a woman may not be comfortable with.