VIP会員専用ページ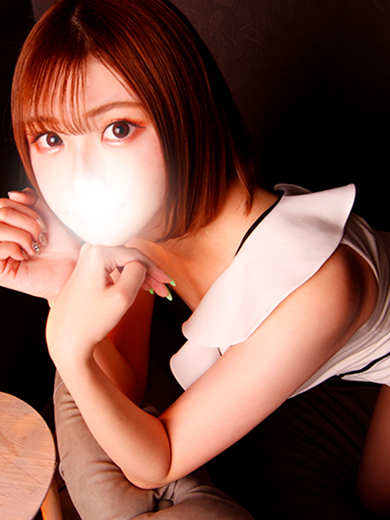 04月18日 入店
NONO 25歳
T168 B86(D) W56 H85
NONO 25歳 T168 B86(D) W56 H85

TOP therapist has joined our group!

She is an active race queen, model, and has various other titles.

Imagine a perfectly proportioned race queen in uniform. She appears in front of you.

She has big eyes, glossy moist lips, a beautifully slender and long legs, a slim waist, and a little bit of a split stomach,

An encounter with her is sure to be a most rewarding experience for you.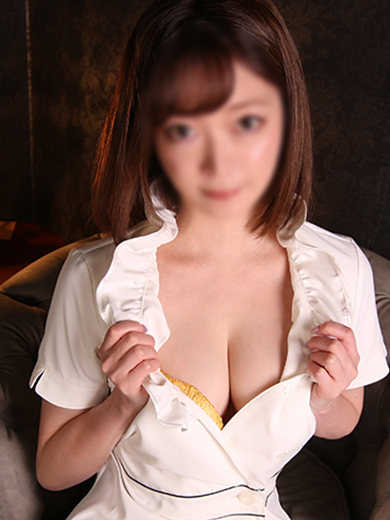 03月06日 入店
RINGO 29歳
T160 B87(E) W58 H86
RINGO 29歳 T160 B87(E) W58 H86

beautiful lady with exelent body line!

You will be overwhelmed by her beautiful breasts and legs.

Her face exudes dignity, her gentle smile and mysterious aura, and her large eyes are enough to mesmerize everyone.

Her excellent esthetic skills and sophisticated rejuvenating techniques are a must-have for any man, no matter what his age.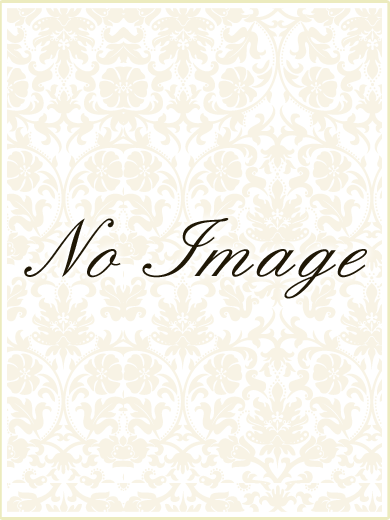 08月07日 入店
SUI 25歳
T159 B82(B) W57 H86
SUI 25歳 T159 B82(B) W57 H86

Beautiful and cute therapist who goes beyond the limits of loveliness!

She has a well-defined face and lovely cat-like almond-shaped eyes.

The way she smiles and giggles with such a well-defined face is sure to make a good impression on anyone who sees her.

And although she is slender, her buttocks are well-shaped and drool-worthy.

She is also a certified esthetician and facial therapist with the Japan Esthetic Association, so she is good at all kinds of massages such as shiatsu massage, head massage, décolleté, and so on!

In addition to such skills, she is a good pamper and close contact person.

Especially with her perfect smile and personality, is sure to become a therapist that many people will be attracted to!

Please look forward to it!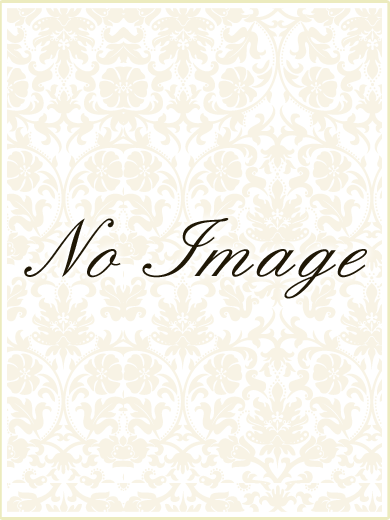 06月27日 入店
SUMIRE 27歳
T164 B83(C) W57 H86
SUMIRE 27歳 T164 B83(C) W57 H86

Beautiful apparel sales lady, has just entered our group!

She is a beautiful lady with long black hair.

Her tall and slender style intrigues your hearts.

Especialy her eyes and high bridge of nose give a dignified impression.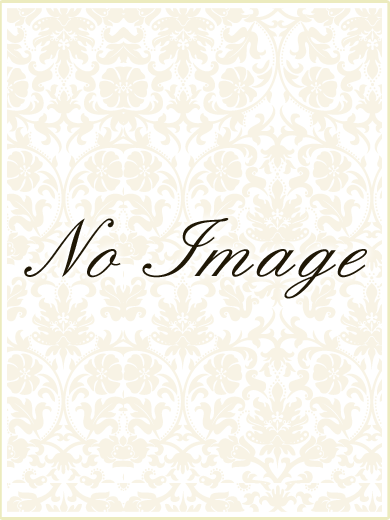 08月10日 入店
YUKA 20歳
T162 B85(C) W56 H87
YUKA 20歳 T162 B85(C) W56 H87

Here is a young musician.

She was a member of the brass band club in junior high and high school, practicing the flute every day, and after graduation she taught flute to younger students at a music school.

Her neat and clean image is exactly the sound of the flute she plays.

She has a exotic small face reminiscent of a European quarter, and her tight mouth creates a sharp outline.

Her slender body looks as if it would break if you hug her tightly.

Although this is her first experience in massage, she has quickly reached a level that even professional instructors would be interested in, thanks to her natural ability to concentrate.

And what is more, although she has settled down now, when she was practicing music, she never neglected practicing naughty things, and although she has had only five boyfriends, she has uncountable sexual experience!

Her theory is that music and eroticism have a synergistic effect, and her artistic sensibility is far beyond our imagination.

Naturally, she also specializes in rejuvenating massage.

Among them, her blow job using her lips, which she has trained through flute practice, has been praised as a superb one.

Now, please heal your body and mind with a concert of eroticism by the technique of a young musician who has been polished by experience with over a hundreds of men.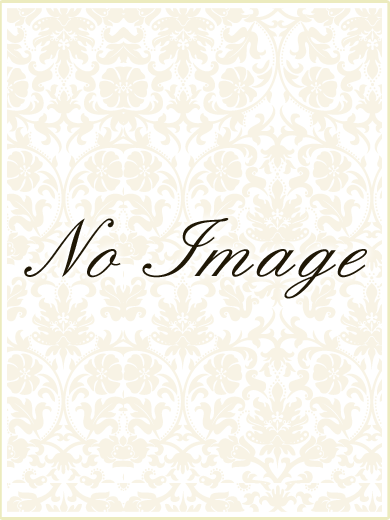 07月24日 入店
MAKO 24歳
T160 B87(E) W57 H86
MAKO 24歳 T160 B87(E) W57 H86

Here is a Pure Japanese Beauty who fits the expression Yamato Nadeko perfectly.

She has a dignified appearance that is suited to kimonos, and her elegant face, which could be mistaken for that of a hina doll, emits a deep and somewhat mysterious smile that is unique to Japanese women!

However, the reality is that she is a lady obsessed with the joys of being a female.

Once she takes off her clothes, you will be instantly captivated by the bewitching aura emitted from her 160cm, 87cm E-cup sensual body.

She is a shy, talkative, and devoted person who will gently envelop you and create a warm and peaceful atmosphere that will lead you to a time of exquisite healing.

Although she has no experience in massage, her exquisite technique, which is the result of her training as a former patissier, combined with her meticulous attention to detail, has earned her a high reputation.

What is most noteworthy is her well balanced body contact and her rejuvenating massage!

She loves both attacking and being attacked, and looks forward to flirting with you in many different ways.

Her favorite blowjob is a special secret that only she can do as a nymphomaniac!

It is a bill of passage to paradise.

Please fully enjoy the appearance of a Japanese beauty who looks graceful and suddenly changes into lewdness.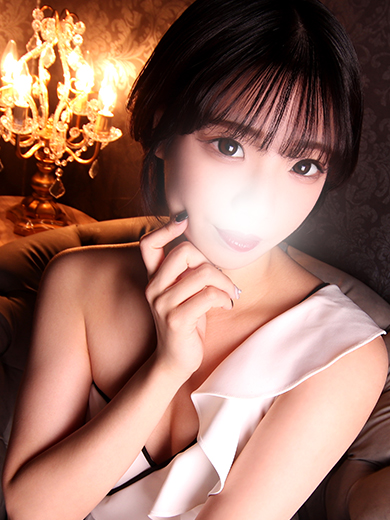 03月01日 入店
UMI 22歳
T160 B86(D) W56 H84
UMI 22歳 T160 B86(D) W56 H84

Very cute and energetic therapist.

She has dance experience, a toned waist and perfectly shaped and firm breasts.

The perfect proportions of this girl make for a very exciting close contact treatment.

She is 100% energetic and will surely cheer you up!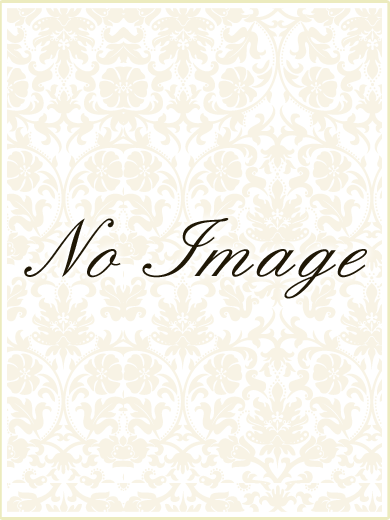 08月21日 入店
CHISA 26歳
T164 B84(B) W56 H85
CHISA 26歳 T164 B84(B) W56 H85

Healing Crystal

A therapist full of transparency, elegance, neatness, and radiance, these are the perfect words to describe this newcomer.

If I compare her, she is a Healing Crystal.

Despite her noble visual appearance, she has a very gentle personality, and you will feel very comfortable when you spend time with her.

Although this is her first experience in massage, her gentle and careful treatment has been highly praised by our professional instructors.

In fact, she has a very naughty side to her, and has experienced lotion play in her private time.

She cannot get enough of that slippery feeling, and her expectations are high for thick, oil-covered play.

She is all ready to give you slippery oil massage.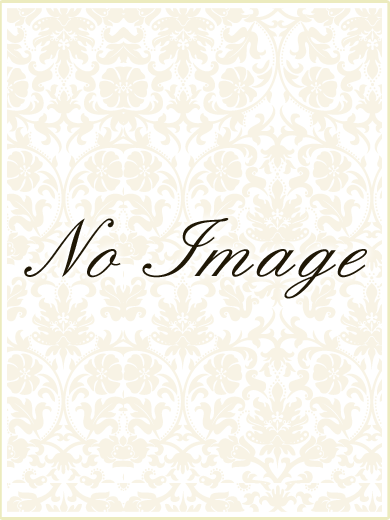 08月16日 入店
MIMI 20歳
T158 B87(D) W57 H86
MIMI 20歳 T158 B87(D) W57 H86

The cutest smile!

She is an active university student who just celebrated her coming-of-age ceremony this year.

She is studying psychology at university, and her motivation for joining us is to study male psychology from various aspects.

She has an angelic smile that makes everyone around her feel at ease, and the moment you meet her, you are sure to strike a gut-punch and say, Cute!

Her 158cm D-pap, well-proportioned body is a sight to behold.

Her smooth, glowing skin is no wonder that she pays special attention to skin care.

Her bright personality and cheerful smile will make you feel refreshed after a daily hard work.

She is also very interested in sexually oriented massages.

She has some experience in sex, but she is eager to try oral play to further deepen her experience as an adult.

You will be able to see how well she does when you meet her.

Please let MIMI, who is very inquisitive about the male psyche, be your test subject.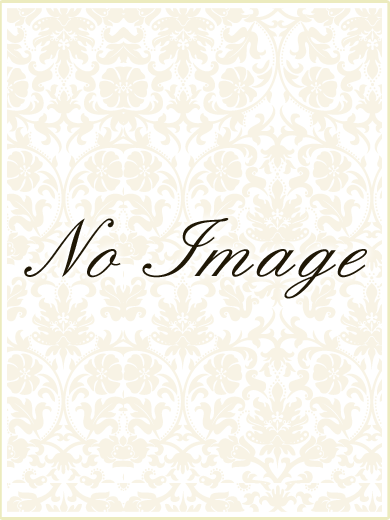 08月04日 入店
NANASE 25歳
T159 B87(E) W57 H85
NANASE 25歳 T159 B87(E) W57 H85

A fair-skinned beauty came from snow country Toyama

Until just two weeks ago, a complete amateur who worked at a local apparel shop came to Tokyo to climb the adult stairs with a fresh start.

It was three months ago when I first got a call from her.

A cute face that leaves some childhood and clear eyes that shine brightly.

And above all, the most notable thing is the fine skin that grew up in the snow country! I can not stand that sticky feeling.

With an 87 cm E-cup bust, a narrow waist, and 85 cm hips, she has a naughty figure that will provoke you. It is no exaggeration to say that it was born for a close-fitting massage, combined with the skin that sticks to it.

Although she has no experience in massage, she has grown to a level where she can receive passing marks from professional instructors due to the special training in the last two weeks.

Also, she has a very calm personality. Her easygoing demeanor creates a cozy atmosphere.

She has sensitive breasts, so please be gentle with her since it is her first time doing naughty work.

Please be healed greatly by the close contact play with the innocent plump beauty.

03月12日 入店
MANA 28歳
T159 B88(E) W58 H86
MANA 28歳 T159 B88(E) W58 H86

Beautiful therapist with a short cut.

The esthetic treatment that you surrender to the highly flexible body will heal you from the five senses.

She will accurately control your pressure points and give you an angelic esthetic treatment that will captivate you with the charm of this mildy and beautiful therapist.

Please be healed both body and soul by the many erotic techniques woven by the beautiful therapist who leads you to the pinnacle of sexual pleasure.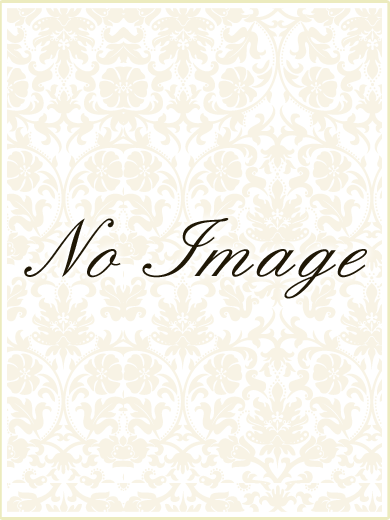 08月25日 入店
KOKO 20歳
T158 B85(D) W57 H86
KOKO 20歳 T158 B85(D) W57 H86

Healing, neat and clean beauty has just entered our group.

Although she is a 20-year-old female college student who usually attends a famous university, her dignified appearance and calm manner of speaking already show the atmosphere of a matured woman.

Her well-groomed, silky hair, large, gentle eyes, and elegant mouth with a lifted corner of the mouth are very fascinating.

Her well-proportioned 158cm D-cup body, especially the erotic silhouette from her toned waist to her hips and legs, must attract your heart.

Her massage skills, honed at an esthetic salon, are also excellent.

Her careful and meticulous treatment at a leisurely pace will bring you the best healing.

She is also deeply interested in erotic thing. She was stimulated by the adult topics of her seniors at the esthetic salon, which led her to start giving close contact massages, and her fantasies of the unknown world she is about to experience are only getting bigger.

The oil play using their smooth and glutinous skin is just the gateway to the best of pleasures.

Please let her erotic fantasy become a reality in the dazzling euphoria.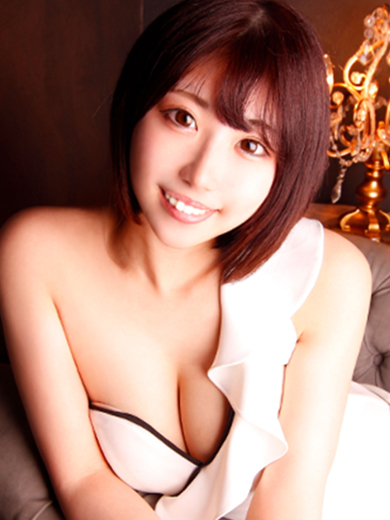 06月10日 入店
MEI 22歳
T167 B85(E) W57 H84
MEI 22歳 T167 B85(E) W57 H84

Stylish college student with a experience of study aborad.

167cm tall and slim, but her E-cup breats are very soft and fluffy. She also has impressive buttocks that gives a perfect silhouette.

Her good-looking, well-dressed style is a sight to behold.

Her pasosonality is very frendly, cheerful, and easy to talk to.

Has just started as a therapist, however she has cach up the necesssary technique.

Despite her innocent impression, she seems to be very interested in dirty things,

You can enjoy the gap between her erotic side and the other side of innocence.

You are very hard to imagine naughty-naughty treatment served such a pure-hearted lady.

Her eroticism, which she has in spades, is sure to blossom in front of you!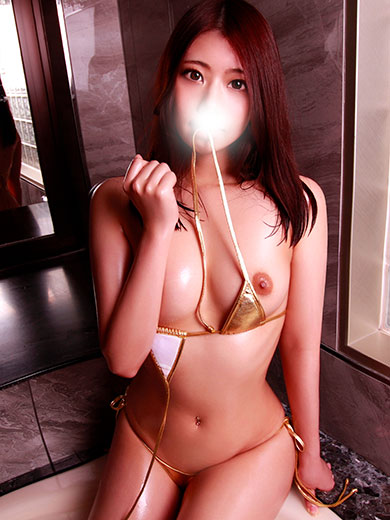 05月15日 入店
RIKO 24歳
T162 B87(E) W57 H88
RIKO 24歳 T162 B87(E) W57 H88

Healing, orthodox beauty.

Her eyes are clear and bright with a sense of transparency.
She has a well shaped nose, and her slightly rounded cheeks are full of charm.

Her smooth, glistening skin will enhance the sexual pleasure of the naughty close contact masssage.

Her moderately plump body is really the best cuddle!

You will also be soothed by the mild atmosphere created by her smile.

She is a genuine beauty, has an E-cup bust, high level massage skills, and a calm and healing atmosphere.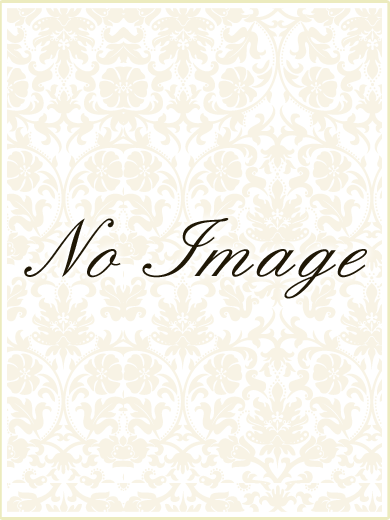 05月13日 入店
FU 21歳
T160 B84(D) W57 H85
FU 21歳 T160 B84(D) W57 H85

A signboard girl who works in a bakery with a neat and clean atmosphere.

There are many customers who buy bread for her!

She has an exquisite feminine style with a D-cup bust and plump, fair skin.

Her cheerful and gentle personality creates a soothing and calm atmosphere.

She has experience in massage, and her lymphatic massage and feather touch to the groin area will lead you to the peak of physical pleasure.

She starts with a healing treatment and then moves on to rejuvenation, where she transforms with a sense of shame and a touch of sex appeal.

Your excitement will never cease.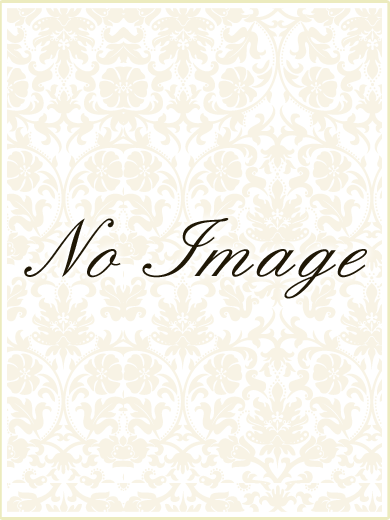 07月26日 入店
YUMA 20歳
T158 B81(A) W56 H85
YUMA 20歳 T158 B81(A) W56 H85

A beautiful, picturesque girl has joined our club.

She has a well-shaped face that still retains some childish features, and her long, lowered hair accentuates her attractiveness.

Her mysterious image, reminiscent the masterpiece of Boticelli :The Birth of Venus, will lead you into a forbidden world of sexuality.

As you are gently led into the shower, you are confused by the act of an innocent being who must never be defiled, but your anticipation and excitement are heightened as you contemplate what is about to happen.

Her gentle and sweet atmosphere, Shiatsu and oil massage will heal you both mentally and physically.

The immoral rejuvenation massage with her slender body, which seems to break when you hug her tightly, is peculiar to Japanese women!

There, you will discover something shocking!!

She has a masochist tendency, and when she is gently played with by a man, she feels it all the more.

Please enjoy the sight of this eternally perverted beauty feeling all over by your technique.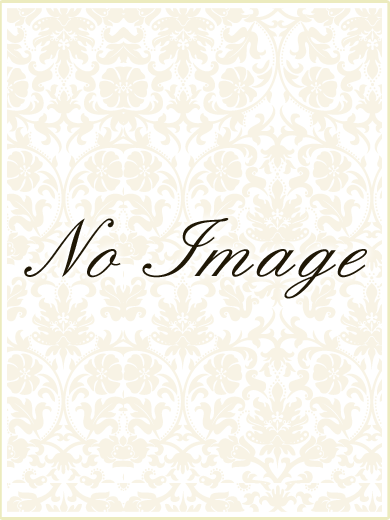 07月15日 入店
HIMEKA 22歳
T162 B82(B) W56 H84
HIMEKA 22歳 T162 B82(B) W56 H84

This completely inexperienced office lady is ready for a fresh start and a new challenge in erotic work.

She is intelligent, clean, and elegant, and has the appearance of working for a prestigious company.

Her beautifully shaped face and clear, bright eyes are impressive.

She has a slender style that would look good in a business suit, and her body is toned.

Her daily work of taking care of executives in a fast-paced manner tends to give the impression that she is cool at first glance, but in fact she is quite passionate.

Her attentive customer service is the result of her career trained at a prestigious company.

She is new to massage, but her ambition to improve has paid off, and she is now one of the best in our club.

She is most interested in close-up massage and naughty play.

She likes to be aggressive and wants to make her clients feel good by giving herself to them....

She is usually dressed in a business suit and is a dashing office lady, but her lewd and promiscuous behavior is a must-see.

03月02日 入店
KANON 24歳
T154 B86(E) W57 H85
KANON 24歳 T154 B86(E) W57 H85

Very cute therapist with a sense of freshness.

Her moderately rounded and charming face line, modest mouth, and overall balanced facial features are exquisite.

You will be captivated by her beauty the moment you meet her.

E-cup breasts, Her skin is fine and beautiful, and her waistline is supple and beautifully rounded.
Rounded and well-shaped buttocks.
Sleek and beautifully elongated legs.
The whole body is well balanced and looks like a beautiful statue.

The close contact massage using her fine and beautiful skin will lead you to the world of eroticism and sexual pleasure immediately.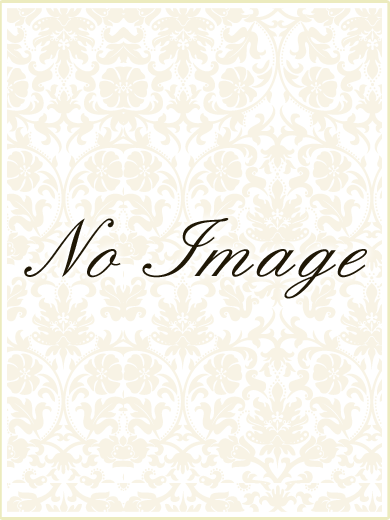 08月14日 入店
KASUMI 20歳
T164 B97(G) W58 H87
KASUMI 20歳 T164 B97(G) W58 H87

Craving for G-cups! G-cups!!

She is a Niigata beauty who seems to have been born for close contact massage.

She has a well-developed face, cool eyes, and an elegant yet somewhat bewitching mouth that tickles mens fancy.

What should be noted above all else is her super body of 97, 58, and 87!

Her body is so erotic that your eyes will be glued to it as soon as you take a look at her.

Her skin, which was born in a snowy region, has been further polished by daily care.

She is bright and attentive, and you will surely spend a heartwarming time with her as if you were her lover.

The word rejuvenation is exactly right for the close contact massage using her big, plump breasts, and the many special moves she performs with a strong service spirit will lead you to a world of pleasure that you have never experienced before.

Please enjoy the time of dazzling sensuality with Kasumi Shirasaki, who is only 20 years old and has such sexy appeal.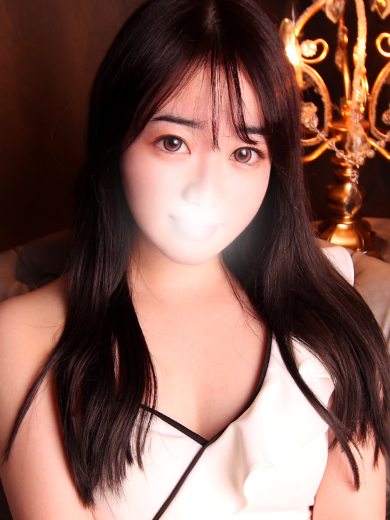 04月04日 入店
HINA 19歳
T154 B85(C) W58 H86
HINA 19歳 T154 B85(C) W58 H86

Cute and innocent college student with a childlike face.

She has a slender body with fair skin and well-shaped buttocks.

Although she has no experience in massage, she has mastered it very quickly during our training.

She is very good at foot massage and can heal your daily fatigue.

The close contact massage with her well-shaped breasts and youthful body is agonizing.

And the lovey-dovey play in which she shows off her charm will take you to the other side of satisfaction.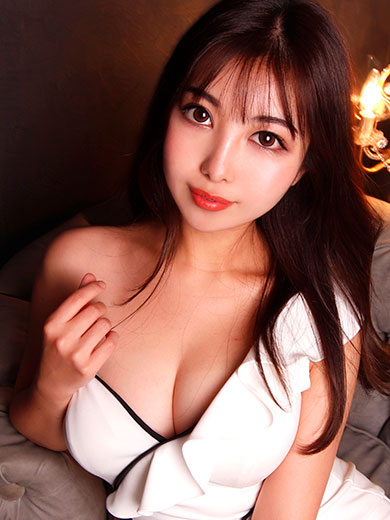 03月01日 入店
NAMI 24歳
T150 B87(E) W58 H84
NAMI 24歳 T150 B87(E) W58 H84

She has experience of working at an esthetic salon for women and is a massage professional.

She is petite, slim and slender with fluffy E-cup big breasts.  Her skin is fine and clear, her waistline is supple and her hips are moderately large.

Oil massage, and of course, head massage are also the finest quality.

During a naughty massage, she brings you to the verge of climax many times.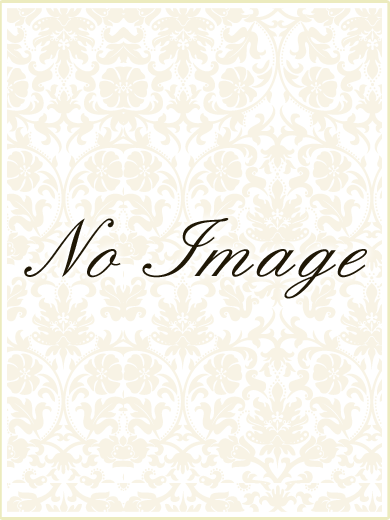 08月14日 入店
KANANO 22歳
T159 B88(E) W58 H86
KANANO 22歳 T159 B88(E) W58 H86

Born and raised in Akita to a prominent family and attending a prestigious university in Tokyo, this talented and beautiful Japanese beauty awakened to eroticism when she entered graduate school and passed through our doors in search of further adventure.

She completely changed her image when she made her debut in the adult entertainment business. Her black hair, which she had when she was concentrating on her studies, was replaced by blonde hair, and her topics of conversation shifted from Western art to the erotic world!

However, she has a face like a japanese doll, and you can feel the goodness of her upbringing from her noble atmosphere, especially from the corners of her mouth.

Her height of 159cm, 88cm E-cups, medium build, feminine body gives off an alluring sexuality, and her fair skin, which is unique to the so-called Akita Beauties, is a must-have.

She has a bright and carefree personality, and you are guaranteed to have a good time with her immediately.

She has a lot of topics to talk about, such as her knowledge of Western art and comedians.

Although she has no experience in massage, she has developed her ability to concentrate and has been certified by a professional instructor.

She is especially interested in giving a blow job to a man whose face is intoxicated with pleasure.

Please experience the lewd play with a talented woman who has awakened to eroticism!